Coryton is a modern and flexible natural gas fired CCGT plant located 30 Miles east of London on the River Thames and well placed to meet future energy demands.
Sited next to new London Gateway Port and Logistics park, one of the largest UK infrastructure projects in last 10 years, the plant recently commissioned a private wire connection to the Port capable of delivering 75MW of power.
Located in the county of Essex, Coryton occupies the site of a former munitions factory, dating back to 1895.
The ornamental lions at the site entrance rest on cannonballs in homage to Coryton's history. Today we generate the flexible and reliable energy that homes and businesses make use of across the south of England.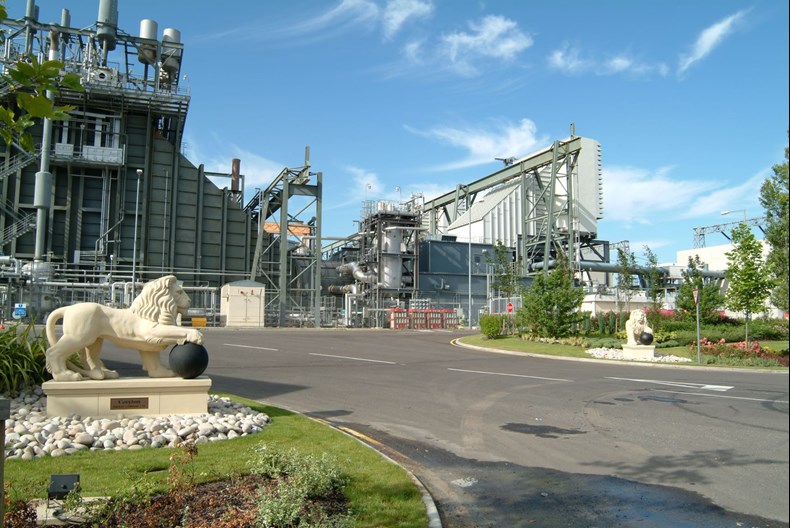 Key facts
800 Capacity (MW)
800,000 Homes powered annually
19 Years of operation